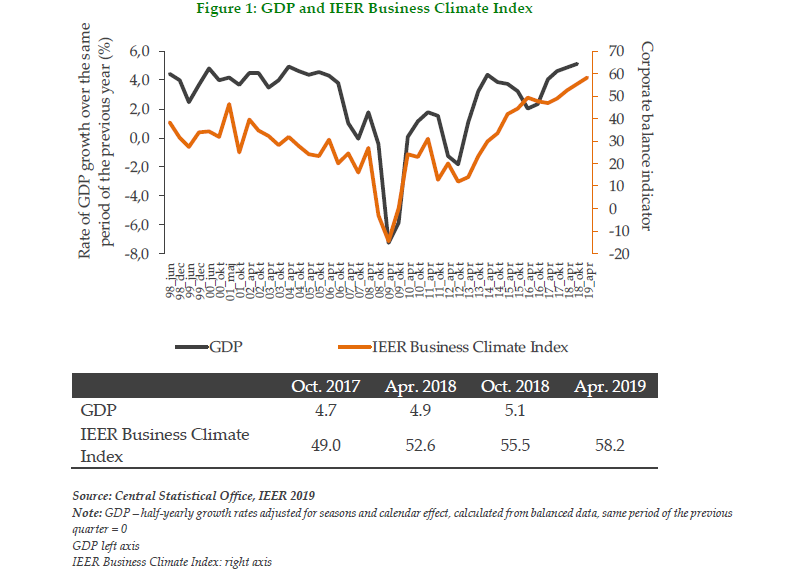 Favourable business climate, continued optimistic expectations – IEER
Business Climate Survey findings of April 2019
The latest Business Climate Survey of IEER is based on the answers of 2817 CEO respondents. According to the results, the Business Climate Index was at 58 points in April 2019. It's the highest value since records began in 1998.
Businesses still seem to think that business climate remains favourable, so the upward trend, which began in October 2017, is continuing. This is mainly down to the fact that future business situation expectations have become more optimistic in the last half.
The Uncertainty Index dropped back by one point since October, now standing at 36. This shows that Hungarian businesses now assess their situation more homogenously compared to the previous research...
You can read more in the according file attached below