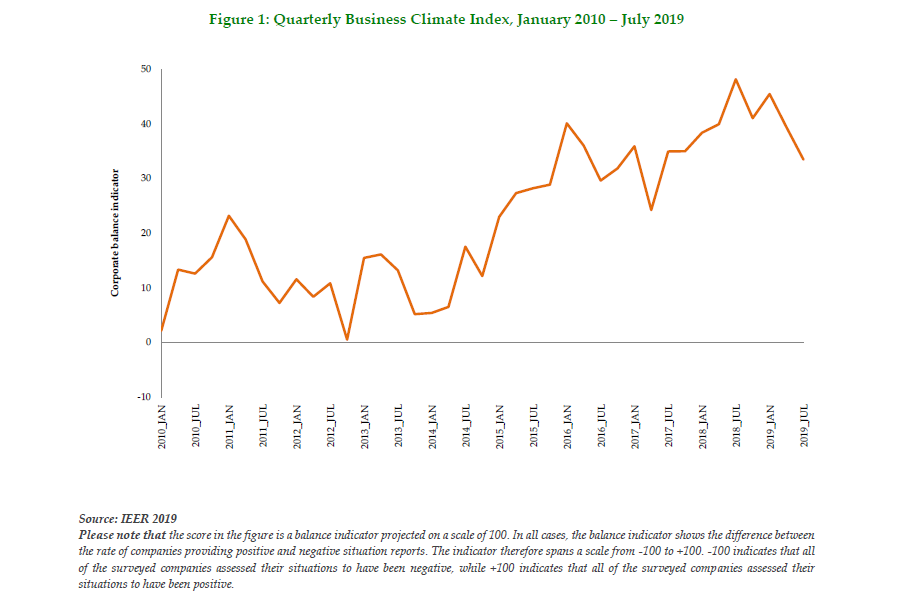 Results of the July 2019 IEER Quarterly Business Climate Survey

The Quarterly Business Climate Survey of IEER is based on the survey of 400 CEO respondents about their business situation and expectations. According to the records taken in July 2019 the level of business confidence in Hungary decreased slightly compared to April 2019.
In July 2019 the Quarterly Business Climate Index dropped from 39 points to 33 (see Figure 1).
MBET August 2019

The Quarterly Business Climate Index was the highest for construction companies (+49 points), while for trading companies it was +43 points and for companies offering business services it was +35. Companies in the processing industry got the lowest score at +30 points. Trading companies experienced a 8 points increase quarter-on-quarter, while there was a 13 points decrease in case of companies in the processing industry compared to the previous quarter.
To read more click the attachment below